Designing the narrative for a 21st century museum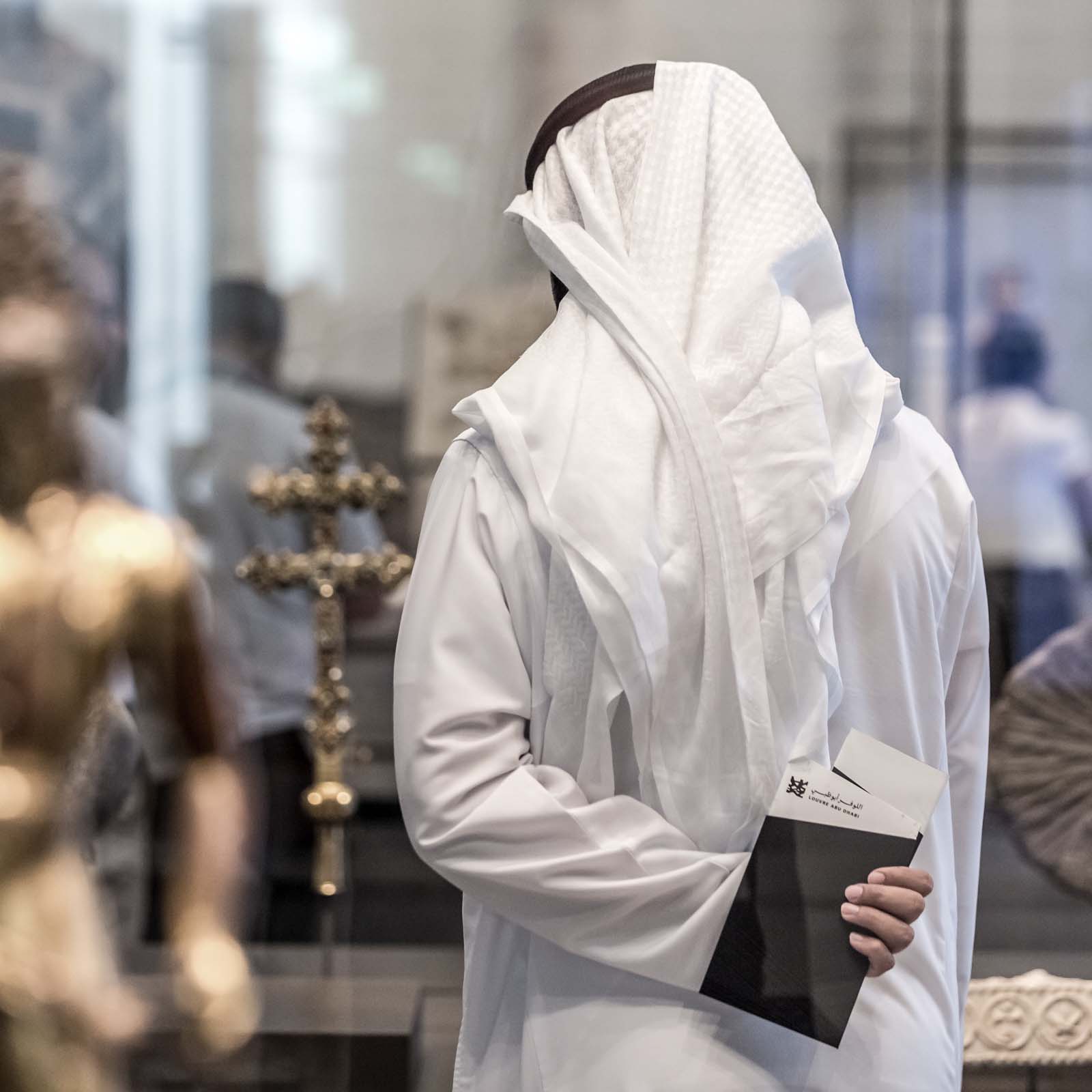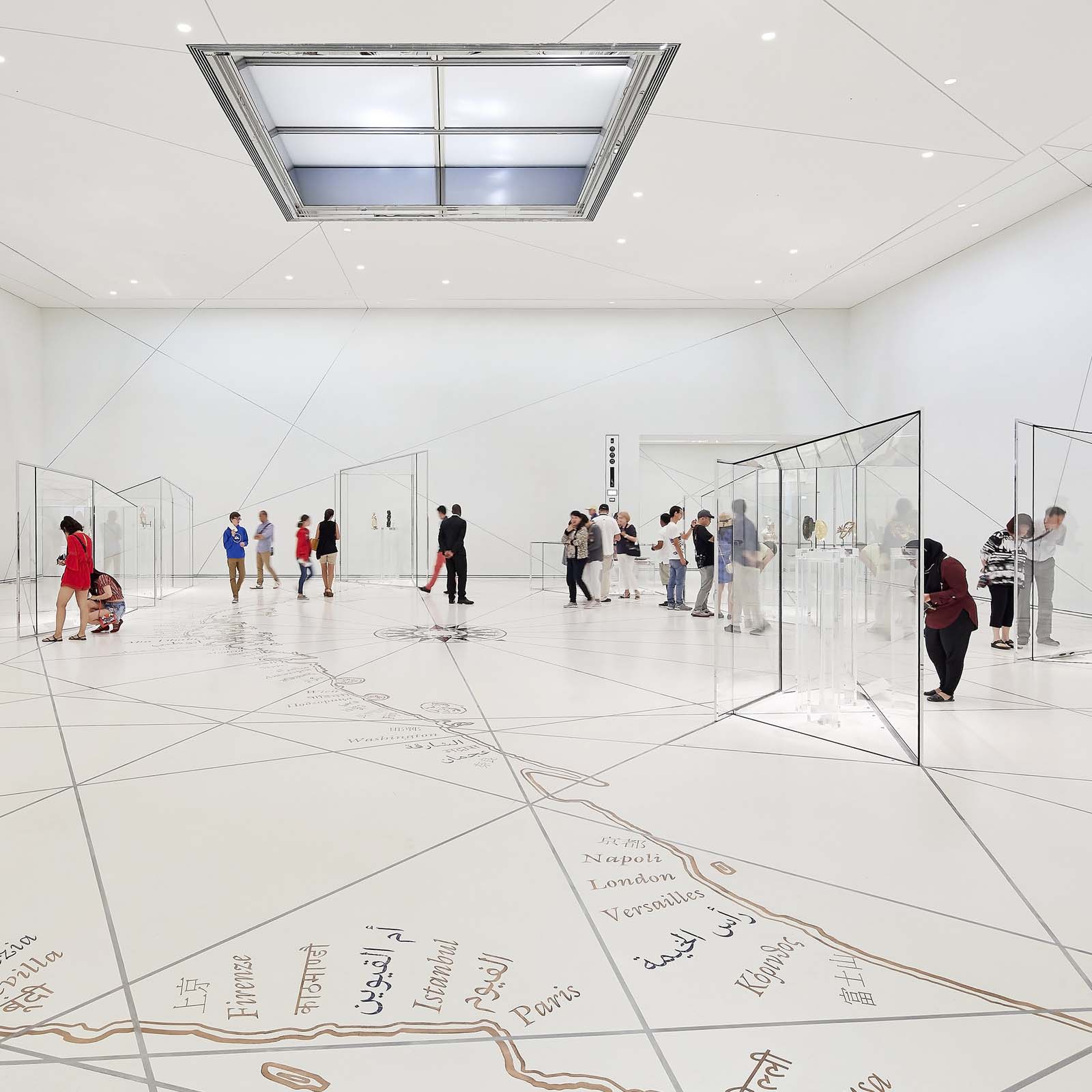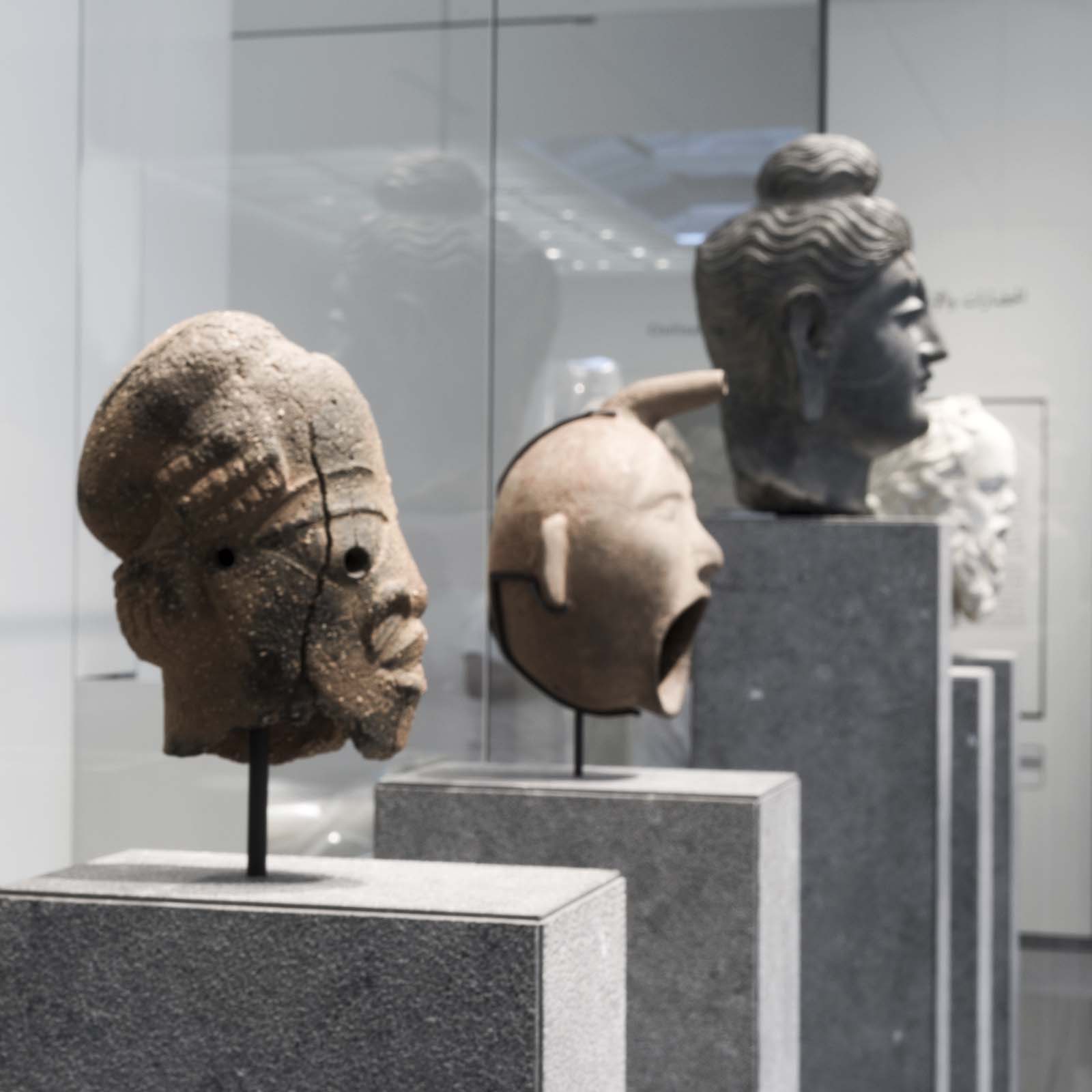 Abu Dhabi Department of Culture and Tourism – Louvre Abu Dhabi
Abu Dhabi, United Arab Emirates
2007-2017
Initiating dialogue between civilisations and cultures
Designed specially for Louvre Abu Dhabi, the scientific and cultural project developed by France Muséums and its partners is embodied in the scientific discourse and ambitious exhibition policy of the museum, its publications, its cultural programme and its interpretation policy.
Instead of segmenting the museum's collections according to school, technique, material or geographic area, the permanent exhibition offers a uniquely decompartmentalised reading of art history. It takes visitors on an aesthetic journey from Antiquity to the present and allows artworks from different cultures and civilisations to converse with one another.
Since Louvre Abu Dhabi opened in 2017, the scientific department at France Muséums has supported the scientific ambitions of the museum by developing a programme of temporary exhibitions and by organising loans from French national collections.