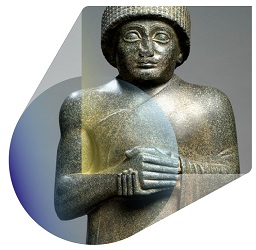 STRATEGIC PLANNING
FOR MUSEUMS
Developing innovative and sustainable scenarios
Strategic planning is a key tool in supporting the launch or transformation of a museum, as it clarifies the desired outcomes and enables clients to define their vision, mission and objectives. Our approach and method rely on the weighted analysis of all the various political, scientific, technical, operational, financial and cultural aspects of the project.
Building a strategic plan for a museum
As an international museum consultancy, we design museums and heritage projects as ecosystems organised around collections that interconnect diverse audiences, cultures and territories. Thanks to our 15 years of experience and our unique network of experts and museums partners, we are able to develop tailormade strategies and plans to help our clients navigate the challenges faced by museums today. This 'cultural engineering' ensures that the building, the visitor experience, the exhibition design (scenography), the collections and the team are all in harmony, sharing the same vision and serving the same objectives. Strategic planning is incorporated into every step of the development and construction of a museum. From the assessment phase to the project's completion, our team offers bespoke services that align with the museum's objectives.
CONTACT OUR TEAM OF STRATEGIC PLANNING EXPERTS
Our team is dedicated to breathing life into your museum's strategic planning